Vol. 10, Issue 1, October 2009


Welcome to Dialogue!

Featured Articles
In this Issue
Spotlight – Against all odds, brother and sister Haby and Mamadou Sy, political asylees from Mauritania in Northwest Africa, learn English and find jobs through hard work and support from the College of Mount Saint Vincent's Institute for Immigrant Concerns →

In Memoriam - Marcie Williams
We are deeply saddened to share that our beloved Marcie Williams, Ph.D. candidate in TESOL, and a past NYS TESOL board member passed away on October 7, 2009. Her family and colleagues remember her in Spotlight. →


On the Job – Meet adjunct-at-large, Paul Fraccalvieri, and find out how he makes the adjunct life work for him and not the other way around. →


Ready-to-Go Lesson Plans – Conquer mid-fall burn out with 3 lesson plans, one for every age group, from Pamela Knittel, Jeanie Faulkner, and Nora Gold. →


Webbing In – Weighing whether or not to try e-portfolios? Meet guest columnist Rachid Eladlouni and find out how he is piloting an e-portfolio project using a free, open-source site Mahara. →


Pronunciation Corner – Still stuck trying to figure out how to help your Cantonese speakers master pronouncing /l/ and /n/? Joyce Mandell has some solid practice ideas so students can feel, see, and hear the difference. →


Dialogue News & Announcements
39th Annual NYS TESOL Conference: Special Invite from Fran Olmos, President of New York State TESOL ↓
In the News: New Special Interest Group for Teacher Education, Classroom Management Panel Presentation, and more! ↓
NYS TESOL Web Site Updates ↓
Special Invite from Fran Olmos, President of New York State TESOL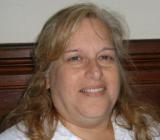 Fran Olmos, President,
NYS TESOL 2008-2009

Please join me and fellow ESL teachers from across the state for the 39th Annual New York State TESOL Conference, Critical Literacy: Opening Words and Worlds to English Language Learners being held November 13-14 at the Crowne Plaza Hotel in White Plains, NY.

This year's conference promises to be extraordinary with 3 plenary speakers - Dr. Aída Walqui, Director of the Teacher Professional Development Program at West Ed, Dr. Jason G. Irizarry, Assistant Professor in the Neag School of Education at the University of Connecticut, and Dr. Gerald Campano, Assistant Professor at Indiana University, Bloomington. Visit our Conference Page for more information about speakers and sessions!

Come mingle with colleagues, old and new, at the free continental breakfast each morning or at our special ticketed events such as the Tuscany buffet reception where you can visit with our keynote speakers and hear our special guest Dr. Jocelyn Santana discuss her book, Dominican Dream, American Reality.

Register early to get the pre-registration discount - deadline is November 6. Hotel registration deadline is November 4.

Download a registration form at our conference page or register online.

See you at the Conference!
---
New Teacher Education Special Interest Group (TE SIG) first meeting a success at D'Youville College in Buffalo, N.Y.! Read more from Co-chairs Soonhyang Kim and Joanna Labov here... (pdf)
Classroom Management Panel Presentation at the Annual New York State TESOL Conference on Saturday, November 14, from 9:00-10:30 AM. Panel description here (pdf)
Our own Estee Lopez is headed to Puerto Rico to present with Larry Alper at the Puerto Rico 36th Annual Convention on November 20 & 21, 2009.
What is happening in your organization? Get a "live" update at the open membership meeting at the New York State TESOL Annual Conference on Saturday, November 14. Check conference program for time and location. The agenda includes welcoming new members, learning how to become involved, saying farewell to departing board members, and welcoming new board members. Breakout groups will also give you the chance to visit with your region's leader.

---
NYS TESOL Web Site Update
When was the last time you visited New York State TESOL's Web site? Here are some recent updates -
Two new bills created to support adult education
GAO report on adult English language learners
Featured resource- International Children's Digital Library (ICDL): "A Library for the World's Children."
For details go to www.nystesol.org
---
Dialogue is the E-Newsletter of NYS TESOL members. Please invite your non-member colleagues to join us (membership@nystesol.org).