Vol. 10, Issue 1, October 2009


Three Ready-to-Go Lesson Plans
Pamela Knittel, Jeanie Faulkner, and Nora Gold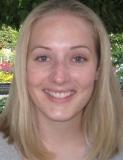 Pamela Knittel
Ready-to-Go #1
From: Pamela Knittel

Kind of activity: Ice Breaker/Get to know each other
Preparation time: 10 minutes
Intended student population: ESL Intermediate-Advanced, grades 3+
Lesson goals and objectives: (NYS TESOL Standards 1, 3, 4, 5) – In this activity students will get to know each other by using a teacher-created chart, and asking students yes/no questions related to the items on the chart. The chart will be used later to distinguish between similarities and differences in the classroom. This activity promotes social interaction, acceptance in the classroom community, and the four modalities of English – reading, writing, listening and speaking.
Time limit: It depends on the size of your class, as each student will have 1-2 minutes to interview each other. For my class of 10 students, it took 26 minutes.
Materials: Chart PDF, egg timer, pencils
Activity instructions:
1. Introduce the lesson – state that it is a classroom community game. Students will have the chance to interact with each other by walking around the room and interviewing their classmates with the yes/no chart, and it will be timed (with an egg timer).

2. Demonstrate the idea with a stronger student. Ask the student a yes/no question, such as "Do you like chocolate ice cream?" and if the student answers, yes – write a Y in the box underneath chocolate ice cream. If the student answers no, the interviewer writes N in the box. Reiterate that after your turn, the other student needs to be able to interview you as well in the 2 minutes.

3. You can pair up the students in any way that is conducive to the task, but after the timer ends (2 minutes is sufficient) you switch partners. This continues until all students have interviewed each other and the chart is filled in.

4. Follow-up/Extension ideas: Classroom discussion can follow regarding what students have learned about each other. Students can pick a student from their chart and describe him/her and have the other students guess who it is, and students can be given a name and the students will have to write descriptive sentences about that student, based on the information from the chart.

---

Jeanie Faulkner

Ready-to-Go #2

From: Jeanie Faulkner

Kind of activity: Icebreaker

Preparation time: 5 minutes

Intended student population: K - adult

Lesson goals and objectives: Icebreaker

Time limit: 10-20 minutes depending on class size

Materials: Blank paper and pen/pencil/crayons and hands

Activity instructions:
To Students:
Step 1. On a blank sheet of paper, draw the outline of your hand. On each finger and the thumb, write an adjective that describes you (5 in all).*
Step 2. "Shake hands" with your partner by exchanging papers. Each partner tells the other about him/herself, using the adjectives chosen.
Step 3. Going around the room, every partner will introduce his/her partner to the entire class, sharing the special inside information learned while "shaking hands."

Now, everyone – shake hands with your neighbor!

*K and Grade 1 can describe themselves by drawing "happy/angry/sad/etc. faces" and by using other symbols (e.g. mouth with lots of teeth = hungry, big open mouth = noisy, baseball and bat, etc.).
---

Nora Gold
Ready to Go #3

From: Nora Gold

Kind of Activity: Picture This

Preparation time: 15 minutes

Intended student population: EAP students developing reading and writing skills for use at the college level.

Lesson goals and objectives: to review the difference between inference and fact; to review predicting skills; to write a prediction of the story based on the drawing
Materials Needed:
Story with a cover picture or a story with a picture chosen by the instructor
Copies of the picture or a digital version to display in the classroom
Blank paper and colored pencils for students to draw and write
Preparation:
Find a drawing the represents what a story might be about or use the cover of the book
Gather materials
Write a prediction based on the cover for use in class as an example
Classroom Time: 30 minutes

Activity Instructions:
Divide class into groups to share materials and pencils
Distribute materials
Lead a mini-discussion on prediction or review prediction including grammatical structures and verb structures or expressions that predict
Students draw the cover
Students then write a prediction based on their drawing on the back of the drawing using the grammatical structures discussed
Instructor leads discussion of what facts they see on the cover that would lead to a prediction
Follow-up Work:
Once the book or story is finished, distribute the original predictions and have students compare their predictions to what actually took place. Students can then compare and contrast what they predicted to what they read.
___________________________________________________________________
Pam Knittel is an ESL teacher in the Poughkeepsie City School District, in Poughkeepsie NY. In addition, she is the Project Director for the SPEAK Program at SUNY New Paltz, an immersion program for adults and kids in the Hudson Valley community who wish to improve their oral English skills. She has a Bachelor's in German, a Master's in TESOL, and is currently pursuing a post-masters certificate in Humanistic/Multicultural Education at SUNY New Paltz.
Jeanie Faulkner is a former business executive in the pharmaceutical industry and a licensed K-12 ESL teacher. She currently teaches Business Communications to a diverse student population at Baruch College.
Nora Gold (MBA and MS - specialized journalism) has been teaching business and technical communications inside and outside the workplace for the past eight years. For the past three years she has focused on teaching non-native speakers. Also, she is an adjunct professor in the English department at NYU/Polytechnic, the engineering school of New York University, and at the New York Institute of Technology. She is currently finishing her MA in TESOL at Hunter College.
If you'd like to share your lesson plan, please send it to us at: dialogue@nystesol.org.