Vol. 10, Issue 2, December 2009


Welcome to Dialogue!

Featured Articles
Dialogue News & Announcements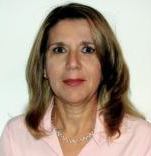 Constance Dziombak

Message from NYS TESOL President
Greetings, members! I'm Constance Dziombak, your new President. One of my goals this year is to enhance and expand NYS TESOL's Web 2.0 forums , so that you can participate more directly in the NYS TESOL community by getting and exchanging information and discussing the major issues which affect us and our students. I hope you'll find this issue of Dialogue interesting and stimulating! Happy Holidays and Best Wishes for the New Year 2010!

---
New York State TESOL 39th Annual Conference – Plentiful
The 39th Annual Conference on November 13 and 14 in White Plains, New York was the destination spot for TESOLers from around the state. The conference offered educators a two-day stimulus package with a full array of speakers, concurrent sessions, and exhibitors.
Friday, November 13
On the first morning, NYS TESOLers from all regions filled the lobby to pick up their conference badges, register on-site, meet colleagues for the continental breakfast, or find seats in the big ballroom for the day's first event before spreading out to attend any one of the 120 presentations over the next two days.
---
Announcements
Coming Soon !
NYS TESOL on Facebook
NYS TESOL 39th Annual Conference Blog
Watch for announcement and links on the NYS TESOL listserv.
NYS TESOL Presents
Bridging the Gap III: A Discussion Forum for ESL Professionals
Join us to continue the collaboration and dialogue between high school teachers and college instructors.
February 27th, 2010, Pace University
Call for Proposals
31st Annual Spring Applied Linguistics Conference
Saturday, April 17th, 2010
Teachers College, Columbia University
New York, New York
Theme: Strengthening Classroom Practices: The Link Between Research and Application sponsored by NYS TESOL Applied Linguistics SIG and Teachers College, Columbia University
Proposals are due by February 15, 2010
Download Flyer with Submission Instructions (pdf)

NYSABE 33rd Annual Conference
Huntington Hilton, Melville, NY
March 11-14, 2010
Download the Conference Flyer (pdf)

Dialogue is the E-Newsletter of NYS TESOL members. Please invite your non-member colleagues to join us (membership@nystesol.org).