Vol. 12, Issue 2, January 2012


Spotlight

Snapshots from the NYS TESOL Annual Conference 2011
Idiom Editor Steps Down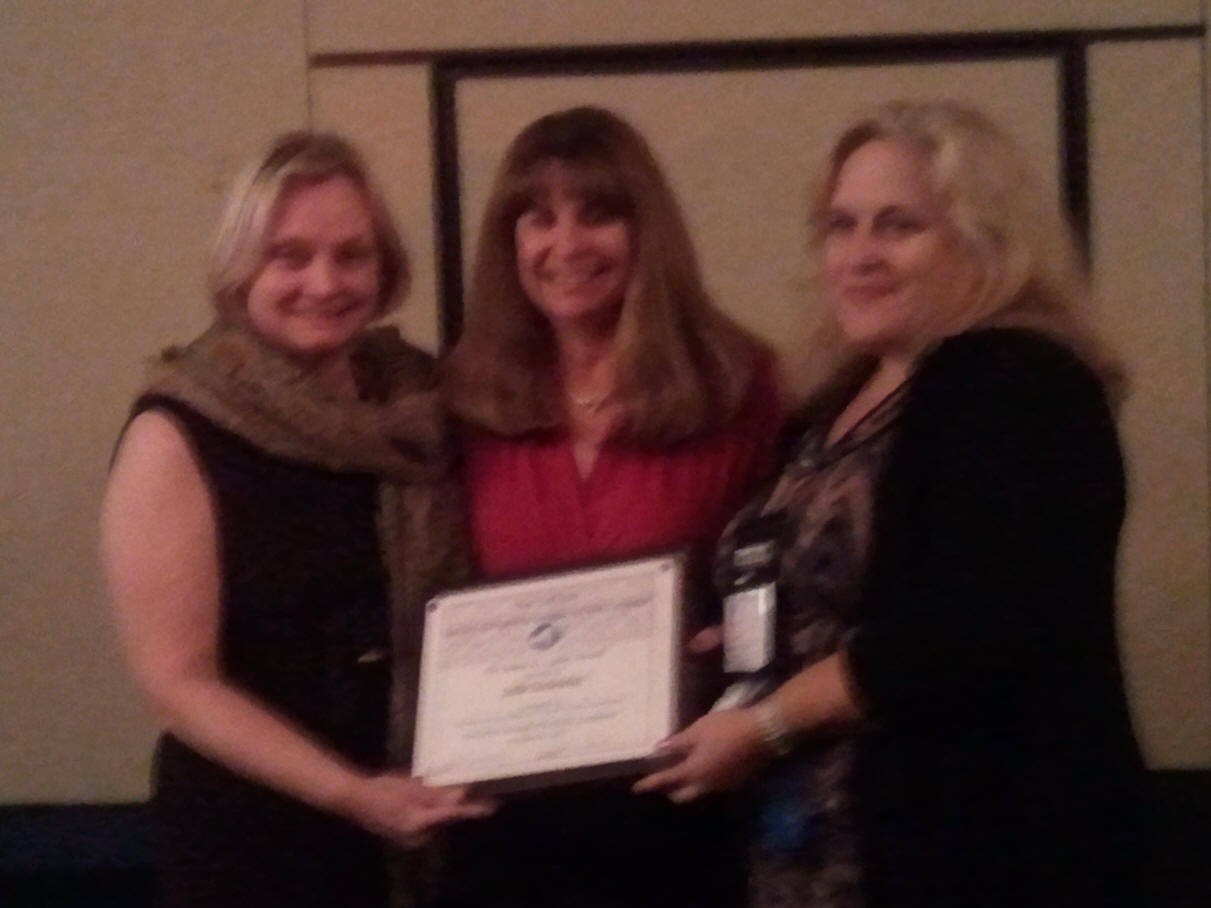 Jeanie Faulkner, Julie Dziewisz, and Fran Olmos
Julie Dziewisz received the Distinguished Service Award for her outstanding job as editor of Idiom, the quarterly publication of New York State TESOL. Julie served as editor of Idiom from fall 2001 to summer of 2011. During that time she published 40 issues. In reminiscing about her tenure, Julie commented, "Some of my fondest memories were meeting authors at the conferences. Since contributors would send me their submissions via email, I rarely knew the individuals. The name tags at the conference would enable us to make contact." We will miss Julie and her dedication, professionalism and service to NYS TESOL. But, don't be surprised if you see her at conferences or events in the years to come. She will, no doubt, be wearing her name tag.
---
Special Performance – Connecting Two Languages Through Song and Dance

Dual language students perform at Annual Conference
Attendees at the awards luncheon at the Annual Conference 2011 are entertained by the sweet singing of fifty kindergartners from the dual language program at Countrywood Primary School. Their teachers, Maria Rodriguez and Leslie Travaglia, directed the group.
---
SIG Annual Essay Contest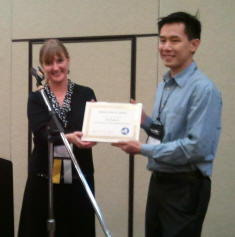 A. Chingcuanco, accepts his award for the University/Adult category for the Essay Contest from Laura Van Tassle at NYS TESOL Conference 2011
This year's contestants, who spanned elementary to university level, submitted essays on the theme – How has your community helped you learn English?

Grades 4-8
Essay Winner: Shahrzad Nayeri
Oyster Bay School District
Teacher: Ms. Cuniglio
Grades 9-12
Essay Winner: Jing Sun
Rochester School District
Teacher: Mrs. Wheeler
University/Adult
Essay Winner: Alvin Chingcuanco
ASA Institute
Teacher: Ms. Valentina Portnov