Vol. 12, Issue 1, October 2011


Welcome to Dialogue!

Featured Articles
Dialogue News & Announcements
A Message from the 2011 Conference Chair, Dr. Christy Baralis

Christy BaralisAs the conference chair, I cordially invite you and your colleagues to join us on October 28-29, 2011 for the 41st Annual NYS TESOL Conference at the Marriott Hotel in Melville, New York on Long Island. This year's conference theme, "Enhancing English Learning: Connecting Communities Through Collaboration," examines ways to connect schools and communities to help English language learners (ELLs) succeed socially, emotionally, and academically.
During the two-day conference, there will be over 90 presentations ranging from panel discussions to workshops to poster sessions that focus on a wide array of topics related to meeting the needs of ELLs at all levels.

On Friday, the day will begin with an opening address by Dr. Pedro J. Ruiz discussing the latest ELL initiatives in New York State. He will be followed by our keynote speaker, Dr. Andrea Honigsfeld, whose presentation is entitled, "Why Collaboration?" During our Friday luncheon, attendees will be entertained by two kindergarten dual language classes from the South Huntington School District as they perform a song-dance presentation in English and in Spanish. In addition, the audience will get to congratulate the winners of the Student Essay Contest. At the Friday evening dinner/reception dinner, attendees will also get to congratulate the educators who will be honored at the Annual Outstanding Educators Awards Presentation. Moreover, they will have the pleasure of watching a dance troupe, "Sol y Sombra" perform authentic flamenco dancing. The attendees can then relax and unwind as they dance the night away to Hispanic music!

Saturday is also slated with many exciting events throughout the day. Saturday morning will begin with keynote speaker, Dr. Miriam Eisenstein Ebsworth, who will discuss "Teaching and Learning English in the 21st Century: Promising Practices vs. Problematic Policies." During our luncheon, we are honored to have Dr. Nancy Cloud, who will speak about "Collaborating to Advance the Literacy Skills of ELLs Using Proven Research-Based Practices."

As the conference chair, I can assure you that attending the annual conference will be worth your while. I am confident that you will walk away refreshed, rejuvenated, and inspired! Don't miss this exciting event. For more information about the upcoming conference you can visit the NYS TESOL web site at: www.nystesol.org. Look for special discounts when you log into our new Members Only website and "Conversations with Conference Chair, Christy Baralis."

---
New Member Profile
Name: Abigail Bruhlmann
Member since: September 2011
Region: New York City SIG: Applied Linguistics


Brief bio: New member indeed – I joined only a few days ago! I've just started my last year as an MA student in Applied Linguistics at Teachers College. As such, I'm in the Applied Linguistics SIG. I'm also the Registration Chair for the 2012 NYS TESOL Applied Linguistics Winter Conference at Teachers College, so I hope to be hearing from many of you in the coming months! My interests are teaching EFL and ESL to adults, and I have done both, in Ecuador and now in New York City. I hope to learn more about teaching adults, specifically those with low literacy in their L1, and also hope to teach abroad again. There seem to be various Community Circles in NYSTESOL that cater to just these interests and I look forward to participating in them as part of the NYS TESOL community.
---
Discounted Membership Update
NYS TESOL is committed to providing members with the most up-to-date resources, news and educational tools. To enable access by all members of our field, NYS TESOL offers discounted memberships. Recently, we revised the documentation policy for discounts to align with other non-profit organizations and create greater consistency and transparency. Please check the new requirements when you prepare to renew. For questions regarding membership status and discounts, please contact us at membership@nystesol.org.

Submitted by Patti Juza
---
Special Ed SIG Long Island Event

On May 5, 2011, the Special Ed and Elementary SIGs held an event at the Central Islip High School on RtI, a topic which concerns the TESOL Community. The presentation, RtI: Effective Practices for ELLs with Special Needs, was given by TESOL members, Patty St. Jean Barry and Barbara Leshinger. It was an informative and enjoyable experience for all who attended.

Submitted by Patty St. Jean Barry
---
Links We Like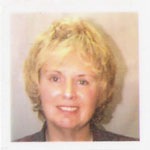 Diane GarafaloI found a link offering a unique idea - SIOP Bookmarks.

These can be printed on 2-sided paper/card stock (and/or laminated) and cut in half. A friend plans to put a hole in each of the 9 bookmarks and put them on a key ring. These can be distributed to content teachers and/or used for professional development in districts that implement the SIOP Model in all of their schools:
http://cmsweb1.lcps.org/Page/59428
Submitted by Diane Garafalo
Diane is a Workforce Literacy Consultant with DRG Associates. She is certified in ESL and Secondary English, and she taught ESL in NYS public schools for nine years.
Dialogue – E-Newsletter of NYS TESOL
Please invite your non-member colleagues to join us (membership@nystesol.org).