Vol. 11, Issue 3, March 2011


Neophyte
Jennifer Scully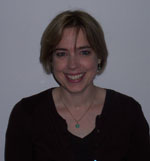 Jennifer Scully

It is March; the time of year when the wind blows in like a lion…and so does your supervisor! It is normal to feel anxious about being observed, Neophyte. Take heart and follow this advice:

Before the Observation:

¨ Plan your lesson well ahead of time. Show it to a colleague and ask for feedback.
¨ Write a short version to jog your memory; assemble your materials.
¨ Set up a chair for your observer. They may sit elsewhere or circulate.
¨ Prepare your room. Bulletin boards should be current.
¨ Often you will have a pre-observation conference with your observer. Determine the criteria by which your performance will be judged.
¨ Make extra copies of any handouts you will be distributing—you do not want to run out during an observation.
¨ Script your questions so they tap into each level of Bloom's Revised Taxonomy. Plan specific questions for specific students.
¨ Tell students your expectations the week before, the day before, and the morning of your observation. Tell them what they can expect from you if everything goes well. Do a dry run of a similar lesson to identify and work out any glitches.
¨ Alert teachers who push in or pull out students from your class and decide how you will manage this the day of your observation.

During the Observation:

¨ Stay calm. Breathe.
¨ Start your lesson on time. If your observer is late, they will read your lesson plan to see what they have missed.
¨ Do not teach new skills or material for an observation lesson. Also avoid administering tests, endless worksheets, etc.
¨ You should dress appropriately every day but be sure to look presentable for observations. If you do not know what I mean, ask your mentor.
¨ Think of an observation as an opportunity to show off for your observer. At this point in the year, you should have built in individualized instruction (as in guided reading, preferably based on student data), varied participation structures (teacher talk, group work, turn-pair-share, individual seat work) and some basic classroom management.
¨ No one wants to watch someone fail. It is typical for an observer to point out one or two areas for improvement, but they want you to succeed! Some recommendations will be particular to the school (I worked in a school that wanted a print-rich environment, which meant that every inch of wall space was covered with teacher-made and student-made materials.) Other advice will be particular to an observer (another principal insisted that I elicit the aim and a medial summary from the students, many of whom were low level ELLs. I did so, but I don't think the students really understood what they were saying!) Other suggestions will be jewels you can carry with you throughout your career. Try to not be hurt by recommendations; they are intended to help you improve your practice so you can help your students as much as possible.

After the Observation:

¨ Reflect honestly on your performance. What would you most like to improve? When your observer asks you this, they will be pleased if you can identify your targeted areas for growth.

¨ Take steps to implement the recommendations given by your observer. They will be sure to notice whether you do so when they visit next.

Recommended Sites to Visit:


___________________________________________________________
Jennifer Scully started teaching ESL in 1992 and has worked with students from kindergarten to college. She works with New York City Teaching Fellows, graduate students in TESOL, and mainstream teachers to improve their practice with ELLs. She provides professional development in various settings but still works with elementary school ELLs to stay current.