Vol. 11, Issue 2, December 2010


Job Tips
Patti Juza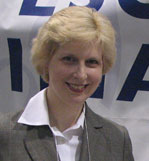 Patti Juza

Part-time Job Opportunities Outside of Teaching

With the holiday season here, many TESOL professionals are thinking about ways to earn a little extra money which do not necessarily involve steaming milk, dressing like an elf, or handling product returns. Here are two practical TESOL job leads, which will burnish any resume.

Materials Reviewer
Publishers need TESOL instructors with classroom experience, knowledge of current teaching methodology, and excellent written communication skills to review proposed and draft textbook manuscripts. Reviewers who can adhere to tight deadlines and have some technical ability tend to have more success. Compensation has decreased in recent years as publishers face budget constraints and a more competitive market. However, reviewing a textbook or supplementary material for a publisher can be a professionally rewarding experience. Teachers have an opportunity to provide critical feedback on texts, which are often adopted by schools and districts. Those interested in becoming a reviewer should visit any of the TESOL publishers' websites (Pearson, Cengage, Cambridge, etc). Under the "careers" area of the site, an electronic application and place to submit a resume can typically be found.

Test Scorers
Grading can be one of the most tedious aspects of instructors' jobs. But, for those who enjoy evaluating students' written or oral work, there are opportunities to become part-time scorers for one of the standardized tests—TOEFL, IELTS or PLT (Pearson Language Test). Much of the scoring takes place online, so those interested will definitely need access to a computer with broadband and up-to-date software (not necessarily the most recent version though). Scorers typically undergo rigorous training and a certification exam. Hourly pay rates typically vary, depending on the test and the company. Schedules may be quite flexible. Gaining an insiders' view of test scoring can also help instructors develop more effective materials for their own students. More information on test scorer positions can be found on the career sections of the TOEFL, IELTS, and Pearson websites.


_______________________________________________________________
Patti Juza is the Director of Language and Test Preparation Programs at Baruch College's Division of Continuing and Professional Studies. She holds an M.A. in TESOL from Teachers College, Columbia University, where she also began her doctoral studies. She has taught teacher preparation, communication and ESL courses at corporate, college and secondary school levels, both in the U.S. and abroad. Additionally, Patti has taught in the M.A. TESOL Program at Hunter College. Recently, she co-authored a chapter, "Materials Used in the USA," in Brian Tomlinson's, English Language Learning Materials: A Critical Review.