Vol. 11, Issue 1, October 2010


Neophyte
Jennifer Scully
Behavior Management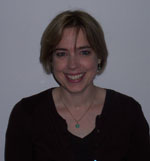 Jennifer Scully
If you are like many of the Year 1 ESL teachers I have worked with, you have found behavior management to be an area for improvement. You may have already been told to put up a sticker chart, or directed to a myriad of books, Web sites, courses, and programs. My experience has shown that there is no quick fix, though. Follow these steps to begin this process.
Discern your innate philosophy of behavior management. Consider these two questions:
Are you more comfortable with a teacher-centered or student-centered approach to classroom management?
Are you more comfortable when you are in charge or when your students are in charge?
See Transformative Classroom Management by John Shindler, Allyn Bacon Publisher. A free version of this text is available at http://www.calstatela.edu/faculty/jshindl/cm/.
Analyze the sources of behavior issues. Are you keeping students busy and interested? Are students misbehaving because they do not understand, remember, or value the standards for behavior? How much responsibility are students currently taking for their own behavior? To engage in further analysis, see http://www.honorlevel.com/x45.xml.
Develop and implement congruent practices. Some basic guidelines:
Your goal is to move students from external motivation (like food or toys) to a less immediate motivation in the form of a token reward system (like a sticker chart) to non-physical motivation (like verbal praise).


Set clear expectations for behavior; for example, "Everyone in this classroom will show respect for one another." Give direct feedback like "You are not speaking respectfully to me right now." Follow up with appropriate consequences such as an age-appropriate "time out." See http://www.gnb.ca/0000/publications/ss/Time-outGuidelines-r.pdf for sample guidelines on time outs.

Honestly assess your own development in this area. Recognize and celebrate your own and students' small victories. Your effectiveness will fluctuate during your first year. This does not always have solely to do with you.
Here are some online resources for a fee or free:

Blogs and Forums:
Embers Blog "A Philosophy of Classroom Management"
http://embers12.blogspot.com/2007/05/philosophy-of-classroom-management.html
A to Z Teacher Stuff Forum: http://forums.atozteacherstuff.com/forumdisplay.php?f=25
Brochures:
AFT Brochure on Behavior Management: http://www.uftacts.org/storage/acts/documents/tt-behmgt.pdf
Teacher Vision Behavior Management: http://www.teachervision.fen.com/classroom-discipline/resource/5806.html
Online Courses:
University of Phoenix Online Behavior Management course:
http://www.wannalearn.com/Online_Course/Classroom_Management.html
Quality Educational Programs Online Course: http://www.videocourses4teachers.com/courseDescriptions.aspx#Teacher%20Responsibility
Teacher Tips:
http://www.kimskorner4teachertalk.com/classmanagement/menu.html
My overarching advice to you, Neophyte, is to stick with it—you can improve your classroom management skills. Look for effective and humane teachers to model, seek honest feedback from trusted mentors and colleagues, and give yourself a break. While this is a topic rarely touched upon in graduate school, managing student behavior is like learning to ride a bicycle—a manual will not really help. You will learn by trial, error, and reflection.
___________________________________________________________
Jennifer Scully started teaching ESL in 1992 and has worked with students from kindergarten to college. She works with New York City Teaching Fellows, graduate students in TESOL, and mainstream teachers to improve their practice with ELLs. She provides professional development in various settings but still works with elementary school ELLs to stay current.