Vol. 10, Issue 4, May 2010


Webbing In
Eugenia D. Coutavas

Automated Essay-Scoring Systems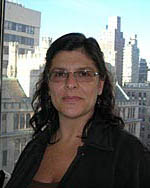 Debbie Coutavas

I spend a lot of time correcting student's essays - usually between 20 to 40 minutes for each essay. That's pretty time consuming if you have 15 to 20 students as I often do. Perhaps I give too much feedback, but since I use a multiple-draft writing approach, it usually breaks down to editing the first draft and proofreading the second. Of course my objective as a writing teacher is to get students to become their own best editor; however, some ELLs will never achieve a more than rudimentary ability to correct their own work. Should they turn to the internet for help?

What is it?
You name it, there's a web-based system out there to help you with every aspect of teaching - in this case, automated essay-scoring systems. Some are completely done by machines, other services use human editors. Either way, students are essentially paying for what a writing teacher does every day: help students understand how to improve their essays.

Criterion by ETS
This service was just reviewed by Joseph Heilman in the current issue of TESOL Connections, which unfortunately is only available to TESOL members.
It looks like the best system to me, very thorough and relatively inexpensive. The teacher heads the use of the software and tracks students, so in that sense it's similar to MyNorthStarLab, which I wrote about here in the last issue. Here is a nice 8-minute demonstration.

This is a subscription service and the fees are based on the number of students registered. According to the ETS website, the subscription can be purchased through your college's bookstore.

MY Access! by Vantage Learning
Reviewed by Deborah Crusan at Tesol Boston: http://tesol2010intersection.pbworks.com/
MY Access! is an "instructional writing program for schools." It's designed to serve students from 4th grade to college. Vantage also produces IntelliMetric, an "automated essay scoring system" which seems more or less like the same product to me.

Prices range from $20 - $200, but the subscription to the Academic Plus package is $99. You can renew annually for $19.95 or $89.95 for 5 years.

Sofia Sequenzia, a teacher who is using MY Access! for her advanced writing class, finds her experience, thus far, a mixed bag. Although she notes several advantages to using this software, including that the writing prompts are on current event topics relevant to persuasive writing assignments and that additional readings are available to students all in one place, she is skeptical about the scoring. "[Students] can submit the essays for immediate feedback and get a holistic score as well as an analysis of their focus and meaning, organization, content and development, language use as well as mechanics …. These scores however are a bit suspect." For me the most interesting disadvantage is that Sofia's students aren't always happy with the use of this technology. "Most importantly, the students have told me that they don't find the feedback as useful as teacher feedback. In fact, when I do review their errors, I find that some of the error feedback is mechanical and out of context. A computer does not really know what to do with sentence structure that is in non-native speaker syntax."

ProofWriter: a collaboration between ETS and Pearson Longman
This seems less in-depth than Criterion, which is also produced by ETS. It also looks like the least expensive.

The fee depends on the number of submissions you make: 2 submissions for $ 2.50 up to 100 for $100.

Of course there are many services that claim to use "professionals" to edit essays on the web:
http://www.essay-paper.net/proofreading.html
http://editing-services.org/index.php
http://www.theproofreaders.com/

How I have used it.
I haven't. Have you? If you have, I would love to hear about your experience using these applications, so that I may share it with our readers.

P.S. All of the programs I teach in have writing centers and tutors available for students for free. If students can't take advantage of these resources, I like to conference with them after each draft. This is not always possible, but preferred. And despite the fact that Sofia is using software designed to lessen teacher's workloads, she still conferences with her students face-to-face. Hmmm…

_____________________________________________________________


Eugenia "Debbie" Coutavas received a B.A. in History of Art with a minor in photography from the University of La Verne in Athens, Greece, and an M.A. in TESOL from Hunter College. In addition to teaching for more than ten years, Debbie was also the Web site coordinator for Hunter College's IELI Web site.

Please send your questions and responses to "Webbing In" at dialogue@nystesol.org.