Vol. 10, Issue 4, May 2010


Neophyte
Jennifer Scully
Letter from Reader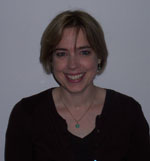 Jennifer Scully
Hello Jennifer,
I came across your article [about] ways to help my students practice for the listening part of the NYSESLAT. I am hoping that in addition to using the NYSESLAT samplers, you may have some ideas of concrete web sites to use for practice for my K-8 grade classes. I am also always on the lookout for great poems with comprehension questions to practice the reading comprehension.
I look forward to your response.
Sincerely,
Lisa Goland
ESL teacher
Dear Lisa,
In response to your question, I begin by noting that the best way to prep students for the exam...read
_____________________________________________________________
Tips for End of the School Year

Congratulations, neophyte—it's May, and you're almost through with your first year of K-12 ESL teaching! The NYSESLAT is underway, and it is time to look toward the end of the school year. This time of year is all about testing, but once it's over, you can focus on delivering meaningful and authentic instruction to your ELLs. Here are some tips on other important tasks to complete during the last two months of school:
Confer with colleagues on end of year procedures, including report cards, parent teacher conferences, reorganization of students into next year's classes and new room assignments. You may also want to meet with your immediate supervisor to reflect on and discuss your first year, your successes and the areas you would like to work on in the coming year.
Plan for your students' summer by setting up your students for success. For example, I worked with a literacy coach to develop a summer reading program for our students. We sent home a packet with reading lists and graphic organizers; students who returned the packet with a parent's signature in September earned a Bagel Breakfast at which students shared their favorite book in small groups. You might also send home resources from the local library, including applications for library cards, or a list of local sights for students to visit with their family.
Plan your summer. This is your opportunity to relax, regroup and rejuvenate. It will pass quickly, though, and it's also a chance for you to get ahead of the game. Consider taking a class or two towards salary differentials or for professional development through your union or a program like CITE (Center for Integrated Teacher Education) in New York City. Try taking a class to address an area you struggled with this year, like classroom management, differentiating instruction or working with students with special needs. If you prefer to work this summer, tutoring in your community or working at a summer camp are options.
I advised in my last column that you keep a notebook with notes on how to administer the NYSESLAT; you may want at this time to make notes about changes you would like to implement in the coming year. You may include the school's checklist of end-of-year procedures and a sketch of your classroom so you'll be able to plan ahead next year. Add to it your own ideas of reminders of what worked this year and what did not. Be honest in your self-assessment; teaching involves a complex set of skills that is rarely mastered in one year. With some honest reflection and thoughtful planning, Year 2 will be so much easier for you!
___________________________________________________________
Jennifer Scully started teaching ESL in 1992 and has worked with students from kindergarten to college. She works with New York City Teaching Fellows, graduate students in TESOL, and mainstream teachers to improve their practice with ELLs. She provides professional development in various settings but still works with elementary school ELLs to stay current.