Vol. 10, Issue 3, March 2010


Job Tips
Patti Juza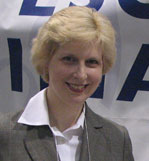 Patti Juza

Whether you are a novice teacher or a seasoned professional, landing a new job in the field of TESOL can feel daunting. Today, this is especially true as programs experience funding cuts, low employee turnover rates, and shifts in student populations.

Each month, this column will offer practical tips and advice to help you in your career advancement. Topics will include: structuring your resume for different types of TESOL positions, finding hidden job opportunities, answering those nerve-racking interview questions, exploring career options, and sustaining a living in teaching, administration, material development, and consulting.

Do Your Research

Most college and graduate career centers advise job hunters to research a prospective employer thoroughly before going in for an interview. In our field, however, detailed surveillance is necessary before you even send in your resume and cover letter. For teaching positions, it is critical not only to investigate the school, but also the individual program you are applying to. (Some schools may have more than one English language program on campus.) Find out the student population served, mission, curriculum, course offerings and annual schedule. Who runs the program? Where did they go to school? What type of approach do they favor? Do you know anyone teaching in that program/school? Is the program currently hiring new faculty? Is there a high turnover of teachers?

Once you have completed your research, you are going to target your resume and cover letter. For example, if you have experience teaching children and you are applying for a part-time position teaching adults, do not emphasize your K-12 teaching certification on your resume and in your cover letter. Most adult and higher education employers are not interested in this. What you may want to highlight is that you are skillful at teaching a range of proficiency levels and skills. You may also want to discuss your techniques for creating materials, assessing students, providing feedback and incorporating instructional technology. These areas of teaching cut across all disciplines and age groups. If you are applying to a public K-12 school which favors sheltered instruction, you may want to stress your content-based (e.g. science, math, social studies, English language arts, etc.) teaching and material design experience. This gives the employer the impression that you might be a good fit for their program.

Using whatever Internet search engine you feel most comfortable with, you will be able to find out many of the relevant details about a school or program. If you can find out the name of the English language program department head, do a search of that person as well. It is usually easier to communicate with someone whom you know something about.

_____________________________________________________________

Patti Juza is the Director of Language and Test Preparation Programs at Baruch College's Division of Continuing and Professional Studies. She holds an M.A. in TESOL from Teachers College, Columbia University, where she also began her doctoral studies. She has taught teacher preparation, communication and ESL courses at corporate, college and secondary school levels, both in the U.S. and abroad. Additionally, Patti has taught in the M.A. TESOL Program at Hunter College. Recently, she co-authored a chapter, "Materials Used in the USA," in Brian Tomlinson's, English Language Learning Materials: A Critical Review.