Vol. 9, Issue 3, February 2009


TESOLutions
Solutions for NYS TESOL professionals
TESOL professionals ask and answer questions about problems related to work.
Problem from Victoria Long:

I have a new ELL from China, 19 year old female, coming to register for 11th grade tomorrow morning. I haven't met her yet, and no records yet, but it sounds as though she is probably beginning level. Has anyone ever dealt with this situation before? My concern is that she'll have to complete graduation requirements before she turns 21. I have also put out a couple of emails to see if there is a GED program in the Buffalo area especially for someone like this. I'd appreciate your thoughts.

Thanks.
Victoria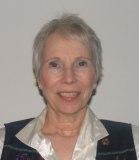 Elizabeth Claire

TESOLution from Elizabeth Claire:
Well, don't shift her off to a GED program just yet, if you don't have to. Going to school full time in the daytime is going to be preferable for her, as long as legally allowed. She has probably studied some English in China, but not listening and speaking, so you might have a "false beginner."

She may have many credits built up in Chinese schools (and she may have actually graduated, being 19, and wants a place to learn English, more than get a high school diploma.)

You need a lot more information about her and her transcript from Chinese schools.

(And if she is Chinese, check into the actual birth date, not the age. Chinese are considered one year old at birth because the gestation is counted as a year, and everyone turns a year older on the New Year. I've had students mis aged by 2 years for that reason).

TESOLution from Denise Toia-Kramer:
Two years ago I had an 18-year-old Chinese student enroll in our district. We had a meeting with her and an interpreter and found out that she had already graduated high school in China, but her mother enrolled her here so that she could study English. Since her goal was to study English and get into a college music program, we helped her get into the community college, which has a wonderful ESOL program. She did complete the rest of the year in our high school before going to the community college. For her, this was the better option since she didn't need a high school diploma and did not want to study the content areas – she had already done this in China. I recently spoke with her and she is now applying to a 4-year college. Her English has improved immensely since she has been in the community college.

I agree that you need to find out more about the student. For us, getting an interpreter was a great help. It was important to find out her goals and what she wanted to do in the future. With all of the graduation requirements and tests, my student would have had a really difficult time in high school.

Good Luck.
Denise Toia-Kramer
Clinton Central Schools
Lisa Oldendrop

TESOLution from Lisa Oldendorp:
Hi there,
I had a young lady just about 3 years ago from Sri Lanka (actually 3 siblings) and she was 18 when she came. She was very shy and hardly spoke. I thought she was a real beginner, but when I tested her with the LAB-R, I found that her reading and knowledge of grammar were much better than her listening/speaking skills. The parent wanted her to get as much education in HS as she could before she aged out. We were able to give her many credits from her Sri Lankan schooling. We put her in 11th grade, then 12th grade last year (doing 10th and 11th grade subjects). This year she is in 12th again, finishing up her requirements.

I have to say that this is an extraordinary young lady! She worked so diligently and put 150% into everything! Her first full year, she and her brother took Global I and Global II simultaneously and passed the Global Regents. Last year was really, REALLY difficult, but she and her brother both passed US History and the English Regents (+ Math A and Chemistry). This year she needs to finish up her 12th grade English, History, and Math B. She will also take the Physics Regents exam. By the way, she is still very shy and quiet--just her personality! (Her brothers are much more outgoing.)

I don't know that every student can do this; she is truly a joy as a student! But don't count your student out! If the student is willing to stay in HS and the parents are willing to accept that she might NOT get a diploma, why not do an assessment of where she is and her transcript? If she plans to go to college here, having the HS curriculum behind her will be a great help.

And yes, Elizabeth Claire is absolutely right about checking the birth date. Chinese concept of age is very different from ours!

Good Luck.
Lisa Oldendorp

Aftermath from Victoria:
I am so glad I asked for advice from my NYS TESOL colleagues. My new student from China is in fact more proficient in reading and writing, her listening and speaking skills being extremely low. It turned out that she did have many transferable credits from her high school in China (she had not graduated) once we finally received the translated transcript. She was exempt from a couple of regents classes, received some credits for her L1, and it looks as though she might be able to graduate by the end of next school year! She is a dedicated student and a pleasure to know.
Thank you NYSTESOL colleagues for your input.
Sincerely,
Victoria

_____________________________________________________________________

Victoria Long studied in Cairo, Egypt and received an M.A. in Middle East Studies. She switched careers from the Foreign Service to TEFL and received her M.Ed. at George Washington University in Washington, D.C. She has taught EFL/ESL for 15 years overseas and in the US.

Elizabeth Claire taught in NYC for 10 years; NJ 10 years; founded Easy English NEWS in 1996; author of 26 texts for students and teachers of English, including ESL Phonics for All Ages (five of the six books in the series completed at this date) Elizabethclaire.com.

Denise Toia-Kramer is currently the K-12 ESL teacher for the Clinton Central Schools in Clinton, NY. She was formerly a resource specialist with Nassau BOCES BETAC and an ESL teacher in Amsterdam, NY.

Lisa Oldendorp has been teaching ESL K-12 in the Wantagh, Long Island school district for the past 24 years, and taught for BOCES for 3 years previous to that. She recently completed her Literacy, Birth-Grade 6, NYS Certification at Hofstra University. She presented a workshop on "Zines" at the NYS TESOL Conference in 2007 and at Molloy College in 2008. She has her MAT from Johns Hopkins University and BA from the College of New Rochelle, with a concentration in foreign languages.

If you have a question or problem you would like addressed contact TESOLutions at: dialogue@nystesol.org.